Lambert Smith Hampton
is the UK's biggest national commercial property business in the UK.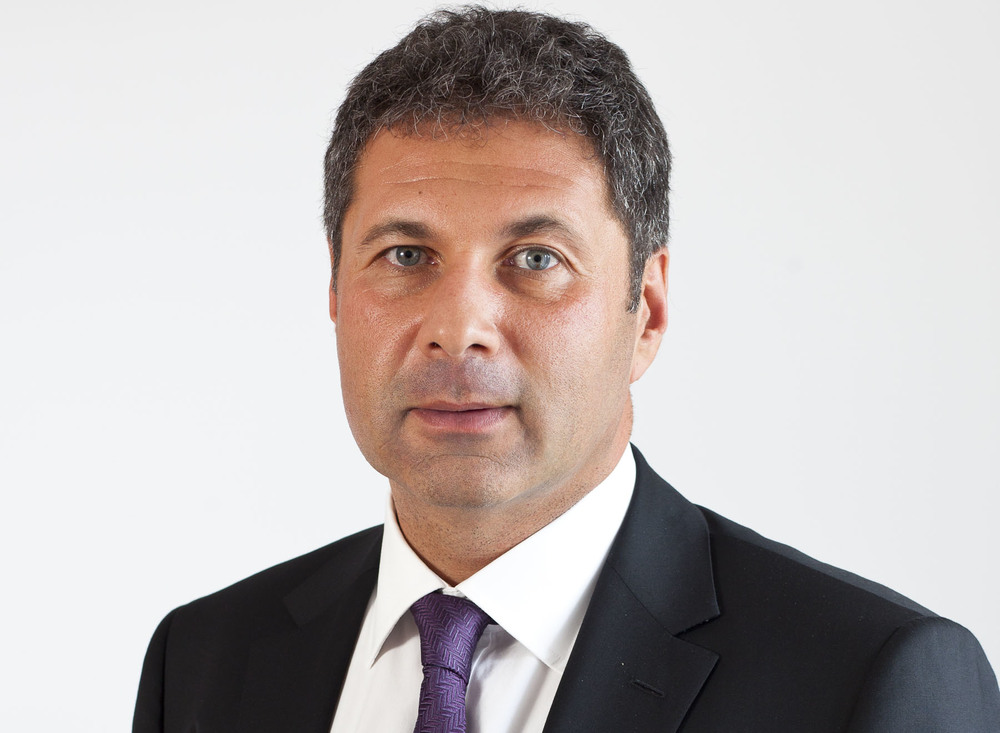 When Ezra walks into the foyer to meet me, the two receptionists beam at him. Ezra's energy is palpable; he is very engaging when he talks. Ezra was born in Hackney, East London. He attended a local school but professes he didn't enjoy school and couldn't wait to start work.
"I couldn't wait to go out in the big wide world," he said. "I realised early on that property was an industry I liked and after a few years working within the property sector, I eventually studied to become qualified as a chartered surveyor."
"I enjoyed working with people, especially wealthy people who owned expensive properties in Central London; they were often terrible at making decisions on their biggest asset which is often their home. But after a year I got quite bored and needed a bigger challenge, so I decided to go into commercial property" he says with a big smile.
Commercial properties can fall into many categories such as:
industrial properties | shopping centres | farms | offices | vacant land.
In 1986 the Docklands development was being built in London; the Docklands is home to some of the most high-profile financial institutions in the world. Ezra worked closely on the development plans. It is one of the biggest development plans in London to date. Ezra knew at the time that this was a game changer for London and for him.
"After working on the Docklands project, I moved over to a small firm called Pepper, Angliss & Yarwood, focusing on investments based in Mayfair, London" he exclaimed. "I soon became a partner but after a few years I was approached by Lambert Smith Hampton; I never thought I would consider moving, as I was very happy at Pepper, Angliss & Yarwood, but LSH made me an offer I couldn't refuse. I only had experience in small firms but soon realised that I could apply my skills to a bigger firm and thus achieve greater results. I decided to take the jump and joined LSH in 2000."
"Since joining I have been involved in transacting over 4bn pound of investment deals."
Ezra loved LSH so much he ended up buying the business in 2007 and in 2009 he stepped up and became the CEO.
In 2013, Ezra decided to sell the business to Countrywide, the UK's largest residential property agent. Ezra continued to work at LSH and put his 'aggressive' 3-year plan into action. He informed me he achieved his goals within 2 years. Their turnover exceeds 100 million a year and they are now the UK's largest commercial national firm.
"You need to be focused and know exactly what you want and where you are heading."
Ezra wakes early around 5 am. He goes to the gym most mornings and turns up at the office at 8 am; his day is often focused on strategies for the business and looking for areas of opportunity. He is continuously looking for good solid companies to acquire, as this helps LSH grow.
"Consultancy income is a large part of LSH. I have consciously focused on this as it's a good stable income and reliable income, and that's what all businesses need – some sort of stable income to survive" he says with complete conviction. The transactional side of the business is highly volatile and our competitors are now feeling the slowdown due to Brexit and the uncertainty surrounding that."
"The market is still challenging, but we have a strong and clear vision for growth."
"Relationships are key to any business. If I want to build a relationship with someone I don't yet know, I pick up the phone introduce myself and try to schedule a meeting," he says chuckling. It's important to remain yourself and find some empathy between you and that person. Sometimes you find it, which means you can start a meaningful relationship but sometimes you don't, which means you have to bring in someone else who might create a connection with that person."
"No meeting is a waste of time; you always get something out of a meeting"
Ezra goes on to tell me that he has never made a mistake, nor does he have any regrets in his career. In his own words, he states "I have led to date an enchanted career." Ezra is certain he has made all the right calls within his career. Ezra has some further advice: "You should never sell property! Anything you have managed to buy should never be sold, and as hard as it is to buy you should do your best to keep hold of any property you have bought and continue to buy more. It is very hard to achieve but that is the advice I give to everybody who works within property. Over time, you will end up with a property portfolio."
As well as property Ezra has started to invest in tech companies, but he must like the people who are running the businesses. He remains selective as to what he invests in. As you might expect, he particularly likes property technology.
In his spare time, he plays golf, tennis, and skis 3 or 4 times a year. He says that being on holiday does not stop him from working.
He donates to a homeless charity called Rhythms of Life who focus on feeding the homeless people in East London.
LSH is involved with a charity called Young Enterprise, and as part of this role, Ezra informs young adults of the different types of jobs which are available within the property sector.
"Not everyone who works in property is an estate agent"
Ezra continues to tell me that "Commercial property is quite dynamic and there is a job for any type of personality. Someone who is introverted for example can sit in the back office and crunch numbers. Or you can be at the frontend meeting clients, presenting pitches, but you can also be in marketing which is a big thing in property. So as long as you are talented you can find a place within commercial real estate that will suit you."
Ezra informs me that he doesn't care what a person's background is, or whether they have a degree or not, he wants to know the person and be confident that they can execute their job effectively.
"I see CVs quite often and I want as much colour on the individual as possible"
"I want to know what excites a person and what interests them, what they like to do, where do they want to go and where do they want to be," he says. The more information I can get from the CV the more engaged I am and I will likely get them in for an interview."
"At LSH we employ lots of different people: ex-lawyers, ex-bankers and we even have a doctor. I think it's important to dip into the gene pool to create some vibrancy." If Ezra and LSH are anything to go by, it is working.
.